Our terms and conditions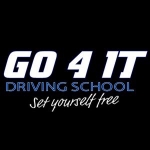 1. You must be of Legal age to drive and produce a valid provisional category B driving licence
2. You must meet the minimum eye test requirements, which means you must be able to read a standard UK approved number plate at a minimum distance of 20.5 metres (67 feet). If you need to wear glasses or contact lenses in order to meet this requirement then you must wear them whenever you drive.
3. You must notify your driving instructor of any change of your ability or entitlement to have driving tuition, for example for medical reason´s or if your provisional licence has been revoked.
4. You must give atleast 48 HOURS NOTICE of any lesson cancellation for ANY reason (including illness) or a cancellation charge will still be payable. Less than 48 hours notice - half the lesson fee, less than 24 hours notice - the full lesson fee.
5. Lessons MUST be paid for in advance or at the time of the lesson. Late payment will incur an additional £10 fee. 10 hour block booking payments must be used within a 6 month period. Lessons to be paid by cash or card.
6. Driving Vehicle Standards Agency guidelines DO NOT allow a pupil to take a practical test just for the experience. Test´s can ONLY be booked when your instructor advises to do so.
7. Your instructor will not be held responsible for any refusal by an examiner to conduct a test due to light bulb failure, tyre puncture or any other mechanical problem. Your instructor will make sure the car is road safe and legal before any pupil enters the car.
8. No responsibility can be taken for tests cancelled by DVSA for whatever reason. the time the car is booked out for must still be paid for but can be claimed back from DVSA.
9. The fee payable to GO 4 IT Driving School on the day of your practical test 2.5 hours for driving tests at Reading Test Centre. This fee will increase for driving tests at other test centres.